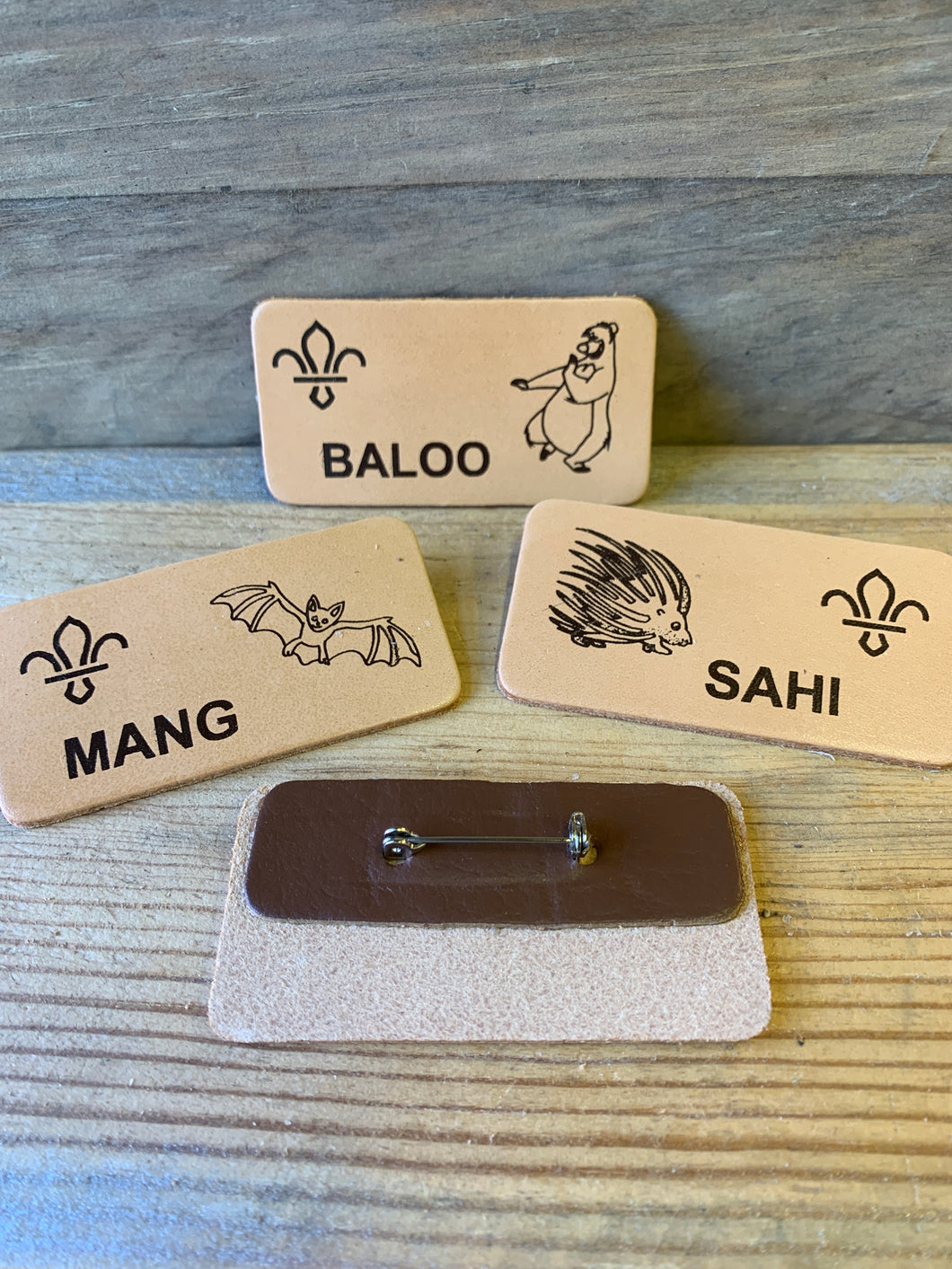 Leather Scout Leader Leather Badge | Scout Leader Character Name Badges | Free UK Shipping
So you all have Scout Woggles to keep your uniform neat and tidy, but as a Leader do you have a Name Badge?
We stock a large range of handmade Scout Leader UK badges made from real leather.
Note From the WoggleMakers: Our workshop is brimming with badges we stock, unfortunately we can't show everything here as we'd probably fill up the interweby, so please contact us if you can't see your name.
•A portion of the profit made from the sale of these badges goes back into local Scouting.