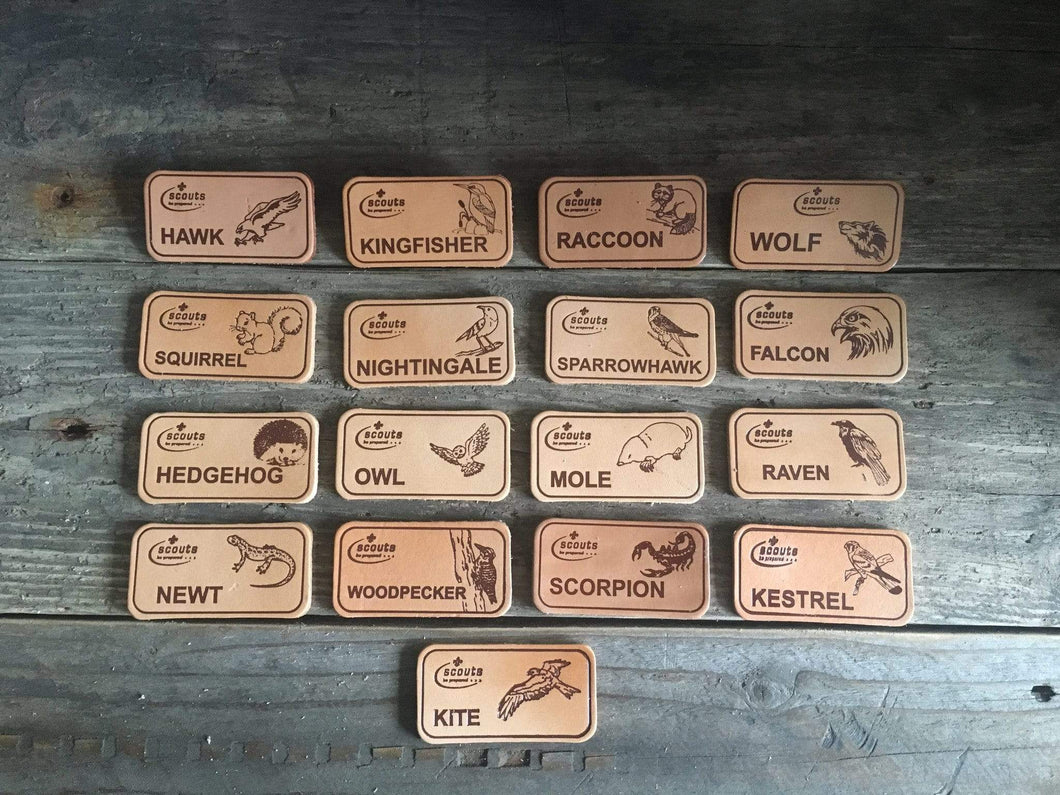 Leather Scout Leader Pin Badge | Scout Leader Animal Character Badges | £4.00 FREE P&P
Handmade Leather Animal Character UK Scout Leader Badges.
Note from the WoggleMakers: If you can't see your Scout Leader name listed, please get in touch with us and we'll see what we can do.
All profits made from the sale of these woggles goes towards helping to fund our subsidised 20p simple loop woggles and lovely leather sliders available on our website. Please join our plastic revolution by searching 'plastic woggle amnesty' on Facebook and become part of the thousands of Scouts who have pledged to stop using plastic woggles.