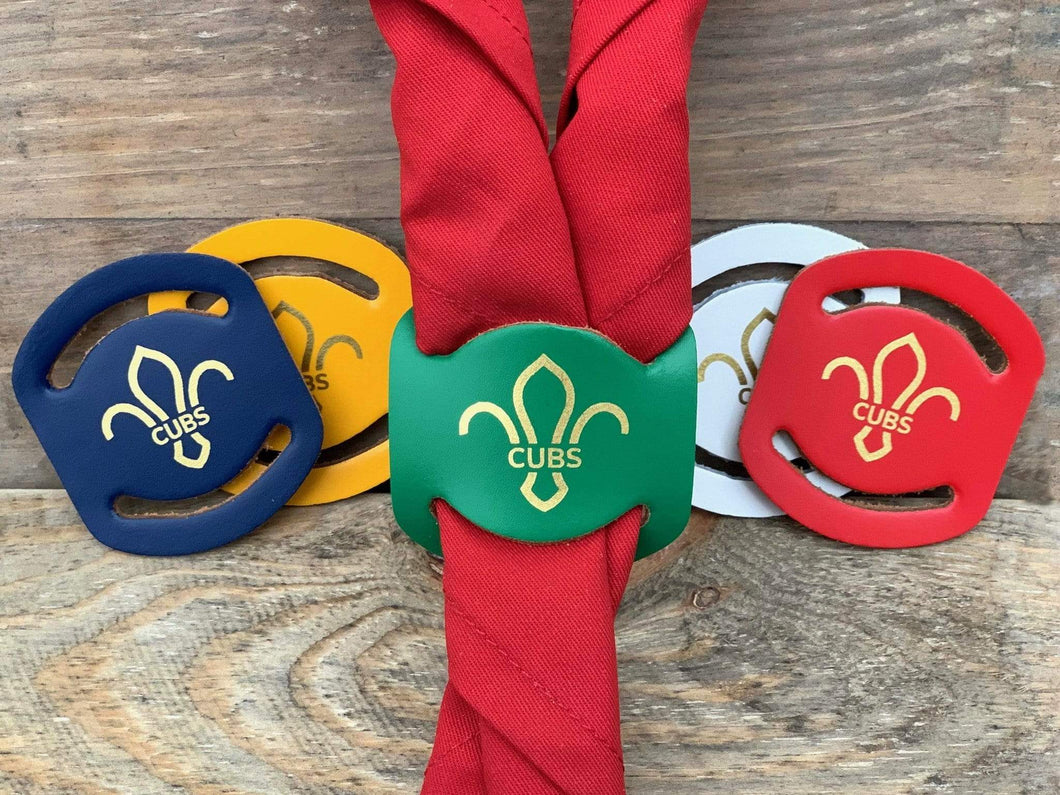 UK Scout Fluer De Lis Cub Scout Woggle | Gold Printed Cub Scout Title Neck Slide| £2.00 FREE UK P&P'
New style Scout Association Fluer De Lis Leather with Cubs printed in Gold on a leather Neck Slide. The perfect way to keep a Cub Scouts Neck Scarf neat and tidy. 
All profits made from the sale of these woggles will fund the subsidised 20p leather woggles as part of the plastic woggle amnesty.