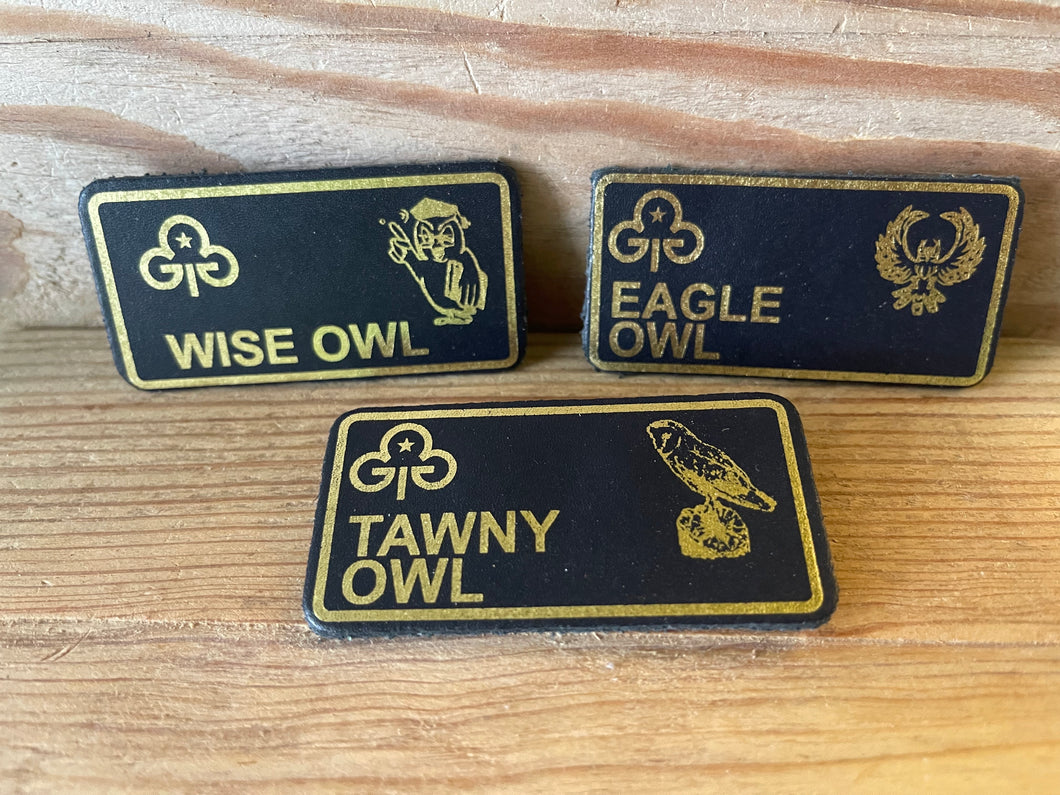 GirlGuide Leather Name Badges| Guide Leader Character Badges| £4.00 Free P&P
Are you a Brown Owl or a Fluffy Owl or even maybe a Crafty Owl. Whatever Guide Leader name you are, we're sure we have the name badge for you.
Note from the WoggleMakers: If you can't see your name listed here, please drop us a line because we're sure we can make your name badge.