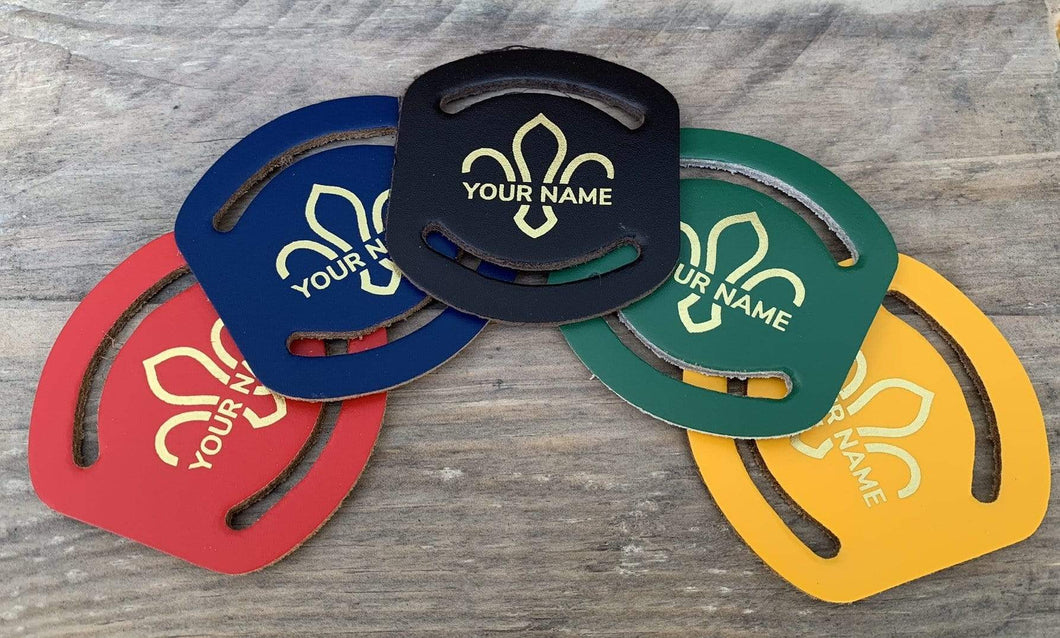 Personalised Scout Woggle | Made to Order Scout Name Slider | Free UK Postage|
**Buy One Get One Half Price Available - because we all know Woggles can end up in the Wash!**
Personalise your very own Leather Scout Woggle. 

With a bit of WoggleMaking Magic we'll make your very own personalised Leather Scout Slider so it's as individual as you are, and, what's even better, we'll deliver it straight to your door. 

To take advantage of the Buy One Get One Half Price offer - add your personalised Slider to the cart, change the quantity to 2 and the discount will automatically be applied. 

Note from The WoggleMakers: A portion of the profit made from the sale of our personalised leather Scout Sliders is invested back into Scouting via our subsidised 20p Plastic Woggle Amnesty.