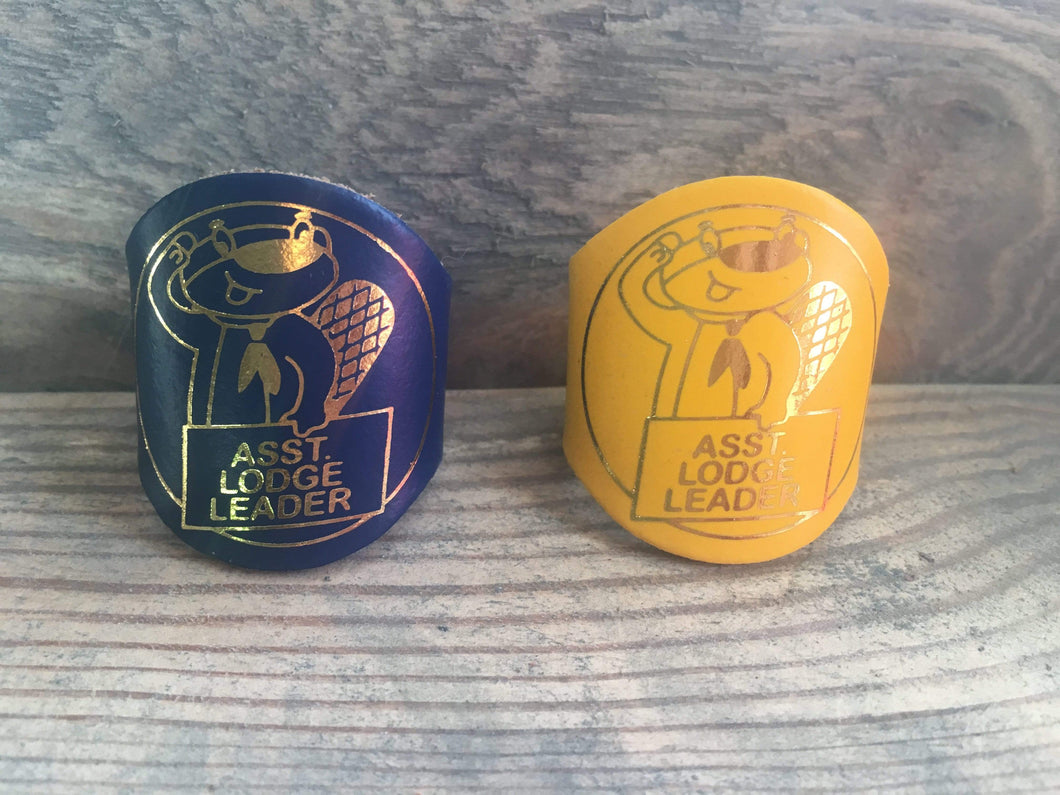 ASSISTANT LODGE LEADER Beaver Scout Leather Woggle UK| Gold Printed Scout Woggle UK | £2.50 FREE UK P&P
Handmade Beaver Scout UK Leather Woggle with gold print.
Perfect for your little Assistant Lodge Leaders. Available in a choice of colours to perfectly match any necker and a brilliant complement to the Saving The Planet plastic free subsidised Woggles.

Note from the WoggleMakers: We specialise in making personalised Scout Woggles for celebratory events and Group logo woggles, we can also ship Worldwide.