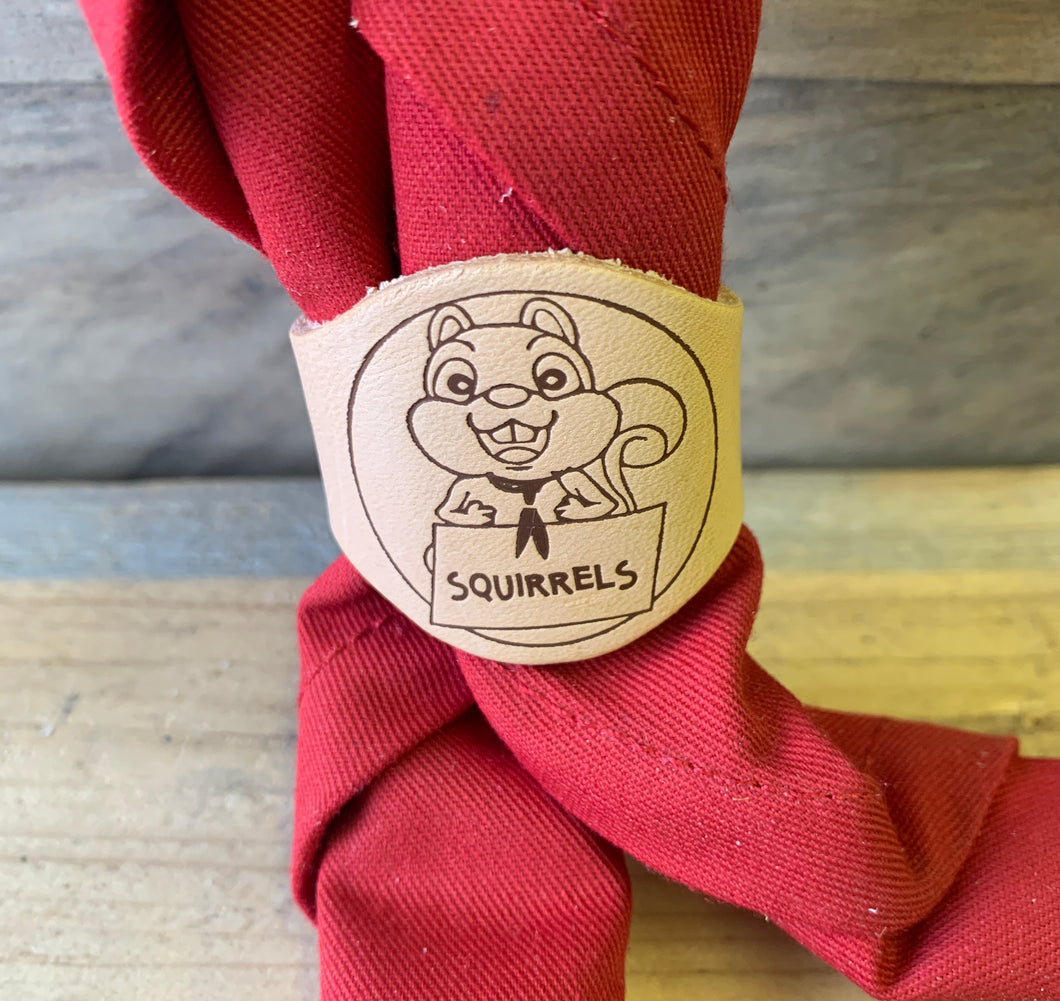 Handmade Leather Scout Woggle|Squirrel UK Scout Association|FREE UK P&P
Welcome to Squirrels, the newest and youngest members of the UK Scout Association.
Run, jump and skip your way through your first steps of Scouting with a handmade leather woggle to keep that necker neat and tidy.
If you like this design, but would like to order Custom Made Scout Woggle for a Drey Group in a different colour to match your necker, please email chat@thewogglemakers.co.uk to discuss. Group discounts also available on orders of 10 of more.