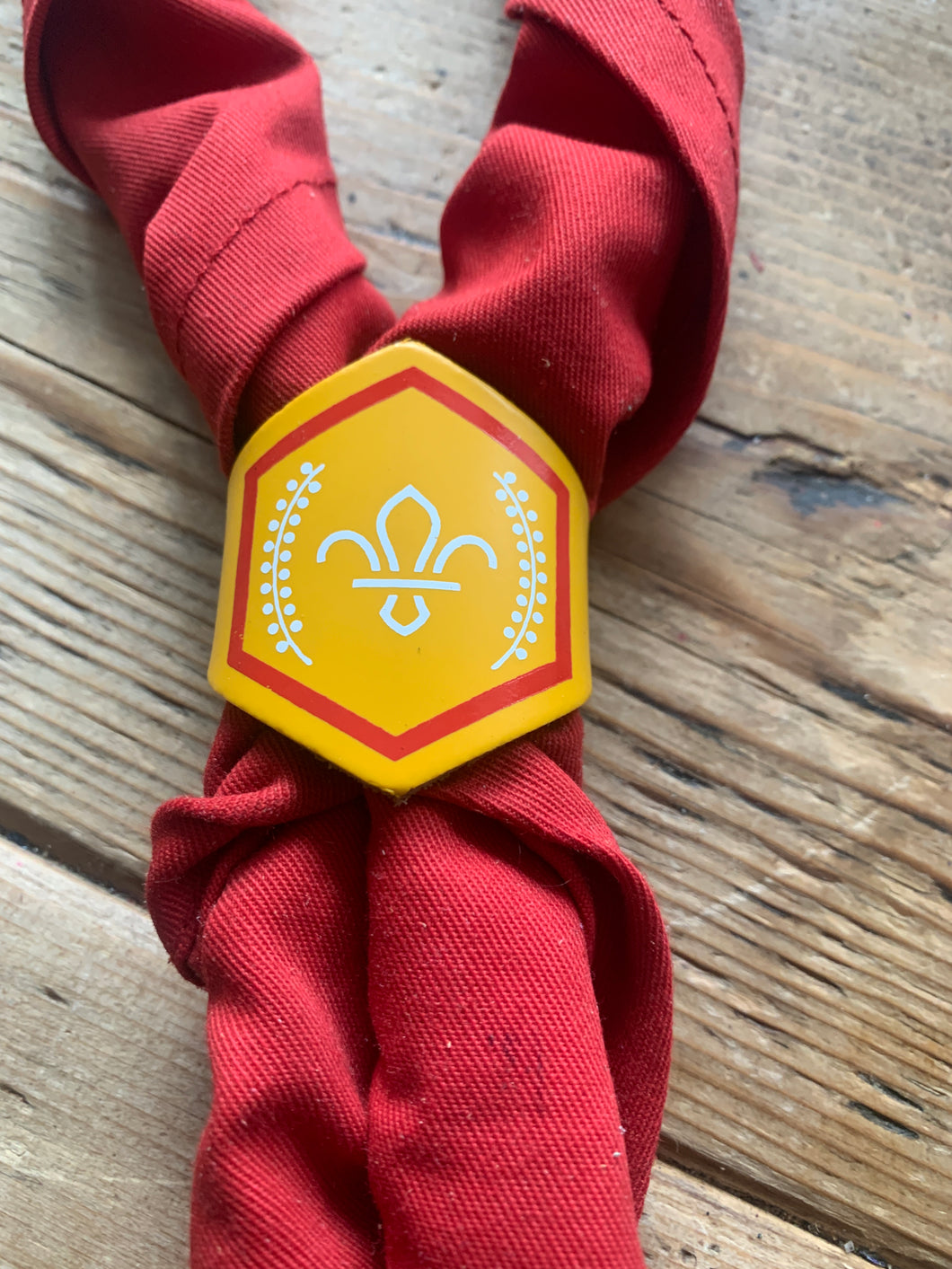 Leather Scout Woggle | Chief Scout GOLD Award Leather Woggle| £2.50 Free UK Shipping
All New Chief Scout Gold Award leather woggle. 
There's nothing more rewarding than a leather Woggle - well, apart from, the achievement of earning a Chief Scout Award.

100% real leather woggle and all profits go back into subsidising The Plastic Woggle Amnesty. Find out more by visiting 'Saving the Planet' section of the website.    
 **The Scout Association Awards Team requests that information regarding the recipient of the award be sent to thewogglemakers@gmail.com to confirm eligibility, all information will be used in line with GDPR**