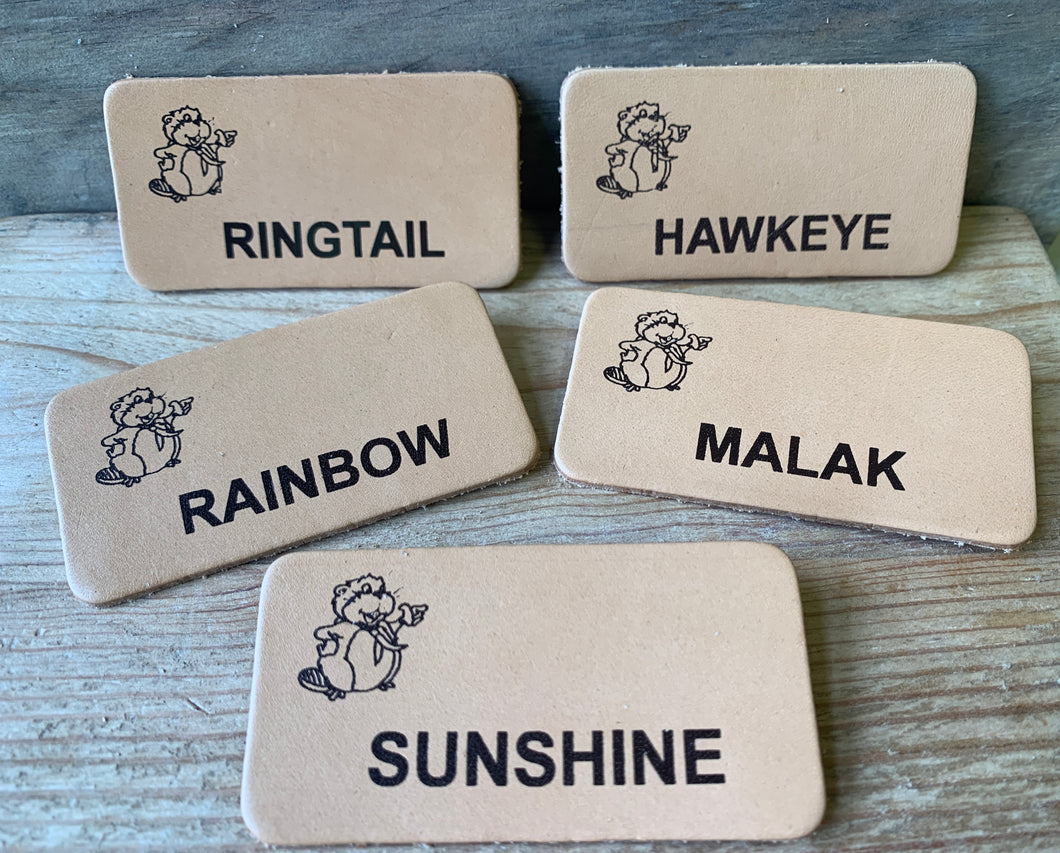 Handmade BEAVER SCOUT LEADER Name Badge| Printed Name Badge with character image| Free UK Shipping| Worldwide Shipping
Are you a UK Beaver Scout Leader with a Character Name, maybe you're a Hedgehog, Rabbit, Bear or even a Rainbow.
Whatever your Beaver Leader Name, we can make Character name badge for you to wear with pride on your Scout Uniform. 
Note from the WoggleMakers: If you don't see your name here, or it's an unusual name, please get in touch, we love making personalised badges.